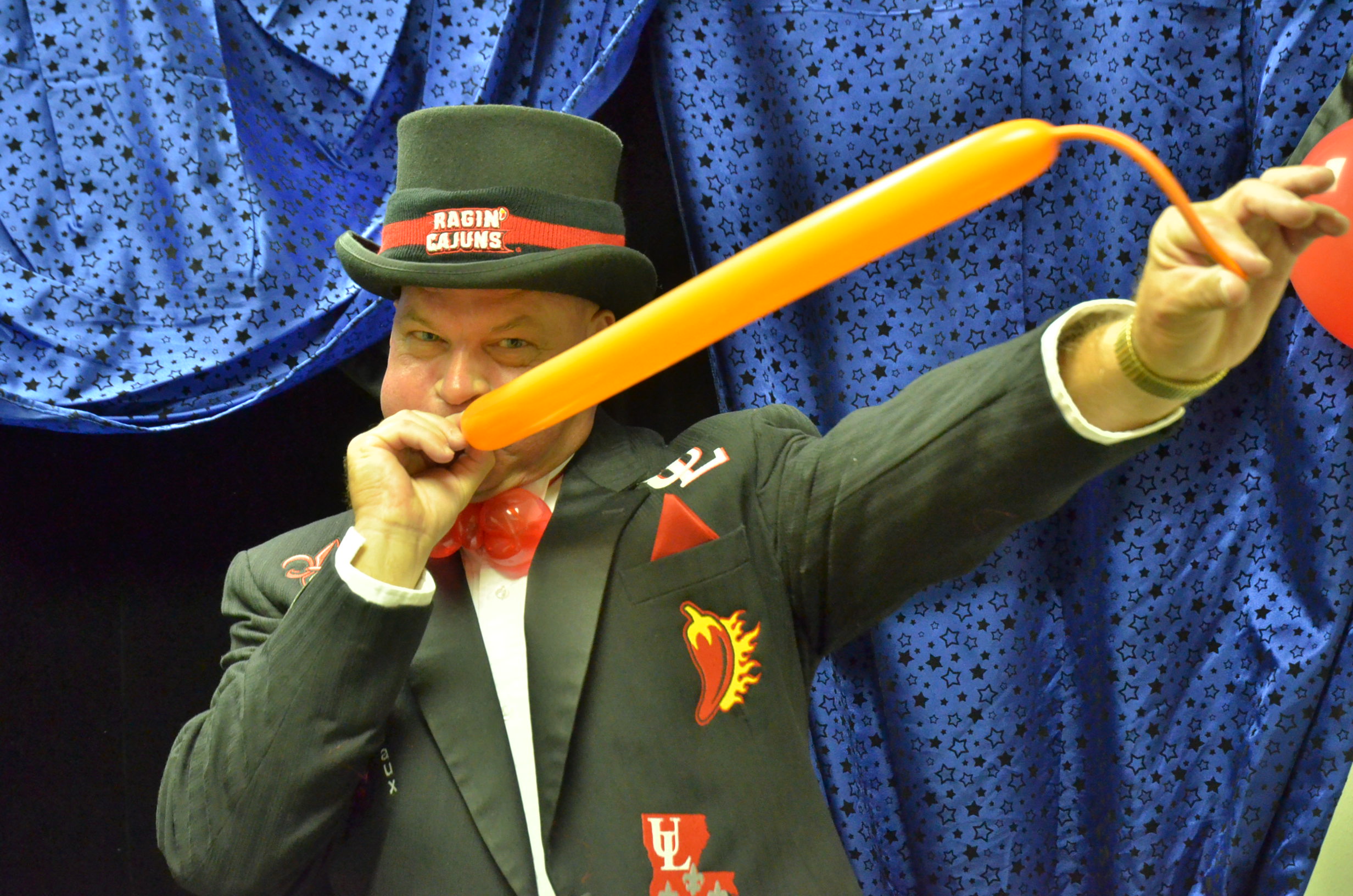 "Balloon Twisting & Entertaining is Always Challenging, but Always Worth the Time To See the Smile on a Child's Face!"
~ Richard Hessler - Children's Entertainer - (337) 945-4970
A Birthday Party is a special day! This special day can create some of the best memories for your child. Call Rick Hessler Children's Entertainer & Balloon Artist at (337) 543-6280 to start planning a party today!

I am available for company parties and corporate events also. Click the "list of services" page and learn about some great reasons to invite Rick Hessler "Children's Entertainer" to your next birthday party!
Magic Shows
I offer a 30 minute show with a large backdrop, music, animal productions, balloons, and other surprises. *Magic has to be done on inside quarters away from the elements.
Are you searching for some entertainment during a Grand Opening? A Balloon Artist is perfect for an hour to create a positive atmosphere to just about any function with children.
Contact Us Now!
Rick Hessler is ready to entertain your next Birthday party or Corporate event! Contact him today!
Contact Rick Now!